---
This is the home page of the Plasma Physics Division of the European Physical Society.
---
News
Call for nominations for the 2019 EPS Hannes Alfvén Prize. Deadline: November 2nd, 2018. More.
Call for nomination for the 2019 EPS Plasma Physics Innovation Prize. Deadline: November 15th, 2018. More.
The 46th European Physical Society Conference on Plasma Physics will be organized in Milan (Italy) 8-12 July 2019 by a collaboration between the University of Milan-Bicocca and the Institute of Plasma Physics "Piero Caldirola" (IFP).
Petra Rudolf (U. Groningen) is the next EPS President-elect. More information here.
A new Board of the Beam Plasma & Inertial Fusion section has been elected. See the dedidated page for details.
The 2018 APS-EPS Landau-Spitzer award has been awarded! Go to the dedicated page to learn about the recipients.
The 45th EPS conference on Plasma Physics was successfully held in Prague (Czech Republic) 2-6 July 2018, with about 850 registered participants. Three 2018 EPS/PPCF/IUPAP Poster Prizes were awarded to:

Javier Rodrigo Pinzón Acosta (IPP and TUM, Germany) for a poster entitled "Experimental investigation of the mean turbulence structure tilt angle and its comparison with gyrokinetic simulations",
Viktor Schneider (Christian-Albrechts Univ., Germany) for "An optically trapped microparticle as plasma probe",
Meenarkshee Sharma (IPR, India) for "Study of propagation of ion acoustic soliton in multi-cusp plasma device", and
Petr Valenta (ELI-Beamlines and CTU, Czech Republic) for "On high-quality electron beam generated by breaking wake wave in near-critical density plasmas".

and the Kyushu University Itoh Project Prize to Alexander Creely "Cross-machine validation of TGLF and GENE on Alcator C-Mod and ASDEX Upgrade" (MIT, USA). Two other students were highly recommended: Ondrej Grover, "Search for zonal structures on the radial electric field and Reynolds stress profiles on COMPASS" (CAS IoP and CTU, Czech Republic) and Luis Gil, "Edge instabilities across the L-H transition and in H-mode of ASDEX Upgrade" (IST, Portugal).

It was also the opportunity to congratulate the winners of the first PPCF Dendy Europe-Asia Pacific Award : Dr Hajime Urano (National Institutes for Quantum Radiological Science and Technology, Japan), Dr Costanza Maggi (CCFE, UK), Prof. Ohjin Kwon (Daegu University, Republic of Korea) and Dr Samuli Saarelma (CCFE, UK). More information here.
The 2018 PhD Research awards are attributed to:

Matteo Falessi (Roma Tre University) for his thesis on "Gyrokinetic theory for particle transport in fusion plasmas",
Jack Hare (Imperial College London) for his thesis on "High energy density magnetic reconnection experiments in colliding carbon plasma flows"
Adrien Leblanc (University of Paris-Saclay) for his thesis on "Plasma mirrors and plasma gratings under ultra-intense laser illumination: high-order harmonic generation, and relativistic electron beams"
Wei Zhang (Ghent University) for his thesis on "Plasma edge modeling with ICRF coupling".

The 2018 Innovation Prize is attributed to Prof. Arutiun Ahiasarian (Sheffield Hallam University) for "the use of plasma physics in coating technology and engineering, through seminal contributions to the science and industrial applications of High Power Impulse Magnetron Sputtering for substrate pre-treatment and deposition of coatings and thin films". More information here.
---
Mentoring scheme for Women in Physics: for more information, click here.
---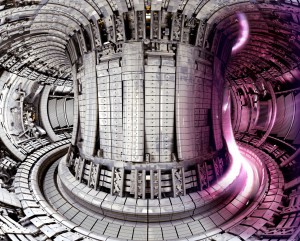 ---
Objectives of the Plasma Physics Division
to unite European scientists interested in the physics of fully and partially ionized gases
to promote research and teaching in plasma physics and its applications, to facilitate research collaboration and to represent European physicists outside Europe
to coordinate activities with the other physical societies, such as the American Physical Society and the Physical Society of Japan
to collaborate on the Editorial Board of Plasma Physics and Controlled Fusion.
The Plasma Physics Division is responsible for the annual EPS Conference on Plasma Physics and for granting several Awards.
---
Useful links