---
This is the home page of the Plasma Physics Division of the European Physical Society.
---
News
The 2019 EPS Hannes Alfvén Prize for outstanding contributions to plasma physics will be awarded at the next divisionnal conference (see below) to:

Victor Malka (LOA, France, and Weizmann Institute of Science, Israel) for "his major contributions to the development of compact laser-plasma accelerators, and to their innovative applications to science and society, which span ultra-fast phenomena, accelerator physics, medicine, radiobiology, chemistry and material science" and
Toshiki Tajima (University of California, Irvine, USA) for "his seminal, broad, and novel contributions to plasma physics and plasma-based accelerator physics, including the concept of laser wakefield acceleration".

More information here.
The 46th European Physical Society Conference on Plasma Physics will be organized in Milan (Italy) 8-12 July 2019 by a collaboration between the University of Milan-Bicocca and the Institute of Plasma Physics "Piero Caldirola" (IFP). More information on the conference website.
Call for nominations for the 2019 Dendy Europe-Asia Pacific Award for Outstanding Research Collaboration in Plasma Physics. Deadline: January 18th, 2019. More.
The 2018 APS-EPS Landau-Spitzer award has been awarded! Go to the dedicated page to learn about the recipients.
Petra Rudolf (U. Groningen) is the next EPS President-elect. More information here.
The 45th EPS conference on Plasma Physics was successfully held in Prague (Czech Republic) 2-6 July 2018, with about 850 registered participants. It was the opportunity to congratulate the winners of the first PPCF Dendy Europe-Asia Pacific Award : Dr Hajime Urano (National Institutes for Quantum Radiological Science and Technology, Japan), Dr Costanza Maggi (CCFE, UK), Prof. Ohjin Kwon (Daegu University, Republic of Korea) and Dr Samuli Saarelma (CCFE, UK). More information here.
---
Mentoring scheme for Women in Physics: for more information, click here.
---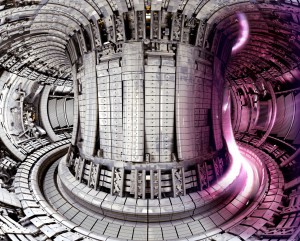 ---
Objectives of the Plasma Physics Division
to unite European scientists interested in the physics of fully and partially ionized gases

to promote research and teaching in plasma physics and its applications, to facilitate research collaboration and to represent European physicists outside Europe

to coordinate activities with the other physical societies, such as the American Physical Society and the Physical Society of Japan
The Plasma Physics Division is responsible for the annual EPS Conference on Plasma Physics and for granting several Awards.
---
Useful links
---
To be kept informed