---
This is the home page of the Plasma Physics Division of the European Physical Society.
---
News
---
EPS-DPP Board elections
In accordance with the statutes of the Plasma Physics Division of the European Physical Society (EPS-PPD), there are six vacancies for incoming members of the Divisional Board. These will be filled by a process of direct election by the Individual Members of EPS, augmented by recent attendees at the Annual Conference organised by EPS-PPD.
The call for nominations for appropriate candidates is now open till June 30, 2020.
More information can be found here.
---
New Board of the EPS-DPP BPIF section
Folowing the voting process that ended March 12, 2020, 3 new Board members have been elected:
Fabrizio Consoli, ENEA (Italy),
Laurent Gremillet, CEA/DIF (France),
Malte Kaluza, Institute of Optics and Quantum Electronics, Friedrich-Schiller-University (Germany).
Following the statutes of the section, the active EPS BPIF Board members elected, on Thursday 26 March 2020, a new chair: Luca Volpe, Universidad de Salamanca and Centro de Laseres Pulsados (Spain).
The actual composition of the Board can be found here.
---
The 47th European Physical Society Conference on Plasma Physics, to be held in Sitges near Barcelona, Spain, from June 22 to 26, 2020, has been postponed to June 21-25, 2021 (same location)
The conference will be organized by the Barcelona Supercomputing Center (BSC). More information here. It will be the opportunity to meet the new EPS awardees.
The 2020 EPS Hannes Alfvén Prize is awarded to Dr Annick Pouquet (Laboratory for Atmospheric and Space Physics, University of Colorado, and National Center for Atmospheric Research, Boulder, Colorado, USA) for fundamental contributions to quantifying energy transfer in magneto-fluid turbulence. Annick Pouquet's contributions, together with her colleagues, include predicting the inverse cascade of magnetic helicity, extending the accessible frontier of nonlinear numerical computations, and key steps forward in the analytical theory of turbulence. Her work has facilitated remarkable advances in the understanding of turbulence in astrophysical and space plasmas.
The 2020 EPS-PPD PhD Research Awards go to:
Archie Bott (University of Oxford) for his thesis on "Magnetic-field amplification in turbulent laser-plasmas",
Bart Ripperda (KU Leuven University) for his thesis on "On magnetic reconnection and particle acceleration in relativistic plasmas",
Kevin Verhaegh (University of York) for his thesis on "Spectroscopic investigations of detachment on TCV: Investigating the role of atomic physics on the ion current rollover and the dynamics of detachment in TCV ",
Rogério Jorge (EPFL and University of Lisbon) for his thesis on "A moment-based model for plasma dynamics of arbitrary collisionality".
The citations could be read here.
---
BP&IF conference announcements here
---
Implementation guidance on the Plan S principles released on November 27, 2018.
More information on the cOAlition S webpage.
---
Mentoring scheme for Women in Physics: for more information, click here.
---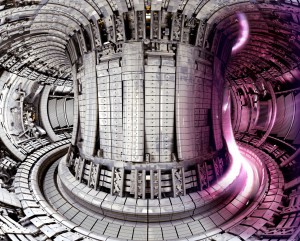 ---
Objectives of the Plasma Physics Division
to unite European scientists interested in the physics of fully and partially ionized gases
to promote research and teaching in plasma physics and its applications, to facilitate research collaboration and to represent European physicists outside Europe
to coordinate activities with the other physical societies, such as the American Physical Society and the Physical Society of Japan
to collaborate on the Editorial Board of Plasma Physics and Controlled Fusion.
The Plasma Physics Division is responsible for the annual EPS Conference on Plasma Physics and for granting several Awards.
---
Useful links
---