---
This is the home page of the Plasma Physics Division of the European Physical Society.
---
News
---
The 47th European Physical Society Conference on Plasma Physics will be held online, from June 22 to 26, 2020. More information here.
---
The 2021 EPS-DPP PhD Research Awards have been attributed to:
Audrey Chatain (Université Paris-Saclay, France) for her thesis on "Aerosols-plasma interaction in Titan's ionosphere",
Alexandra Dudkovskaia (University of York, United Kingdom) for her thesis on "Modelling neoclassical tearing modes in tokamak plasmas",
Mario Galletti (University of Lisbon, Portugal) for his thesis on "High contrast front-end for a petawatt laser system designed for electron acceleration & High intensity laser-matter applications towards advanced compact particle accelerators",
Andrea Pavone (Technical University of Berlin) for his thesis on "Machine learning approximation of bayesian inference in nuclear fusion".
The awardees will give an oral presentation of their works at the 47th European Physical Society Conference on Plasma Physics.
---
EPS-DPP Board elections
In accordance with the statutes of the Plasma Physics Division of the European Physical Society (EPS-PPD), there were six vacancies for incoming members of the Divisional Board. Following the elections closed on 11/06/2020, the new elected members are (per alphabetic order):
• Hana Barankova, Uppsala University, SE,
• Kenneth George McClements, Culham Center for Fusion Energy, UK,
• Mervi Mantsinen, Barcelona Supercomputing Center, ES,
• Caterina Riconda, Laboratoire pour l'Utilisation des Lasers Intenses, FR,
• Monica Spolaore, Consorzio RFX & IPST, IT,
• Jörg Stober, Max Planck Institut für Plasmaphysik, DE.
In addition, one new member has been co-opted to ensure proper representation of the whole plasma community: David Burgess, Queen Mary University of London, UK.
The actual composition of the Board can be found here.
---
New Board of the EPS-DPP BPIF section
Folowing the voting process that ended March 12, 2020, 3 new Board members have been elected:
Fabrizio Consoli, ENEA (Italy),
Laurent Gremillet, CEA/DIF (France),
Malte Kaluza, Institute of Optics and Quantum Electronics, Friedrich-Schiller-University (Germany).
Following the statutes of the section, the active EPS BPIF Board members elected, on Thursday 26 March 2020, a new chair: Luca Volpe, Universidad de Salamanca and Centro de Laseres Pulsados (Spain).
The actual composition of the Board can be found here.
---
BP&IF conference announcements here
---
Implementation guidance on the Plan S principles released on November 27, 2018.
More information on the cOAlition S webpage.
---
Mentoring scheme for Women in Physics: for more information, click here.
---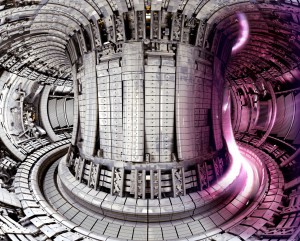 ---
Objectives of the Plasma Physics Division
to unite European scientists interested in the physics of fully and partially ionized gases
to promote research and teaching in plasma physics and its applications, to facilitate research collaboration and to represent European physicists outside Europe
to coordinate activities with the other physical societies, such as the American Physical Society and the Physical Society of Japan
to collaborate on the Editorial Board of Plasma Physics and Controlled Fusion.
The Plasma Physics Division is responsible for the annual EPS Conference on Plasma Physics and for granting several Awards.
---
Useful links
---