---
This is the home page of the Plasma Physics Division of the European Physical Society.
---
News
Election to renew the Board of the BPIF section: vote before 28 FEBRUARY 2017 here
The 2018 Hannes Alfven Prize is attributed to Prof. Tony Bell (Oxford University) for "seminal contributions covering cosmic ray acceleration by shocks, magnetic field amplification by cosmic rays, flux limited electron transport, generation of magnetic field by laser‑produced energetic electrons, collimation of electron beams for inertial fusion, prolific production of electron‑positron pairs". More information here.
---
Mentoring scheme for Women in Physics: for more information, click here.
---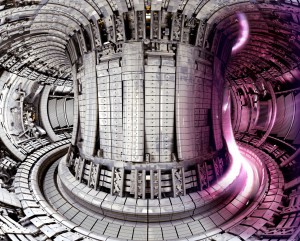 ---
Objectives of the Plasma Physics Division
to unite European scientists interested in the physics of fully and partially ionized gases
to promote research and teaching in plasma physics and its applications, to facilitate research collaboration and to represent European physicists outside Europe
to coordinate activities with the other physical societies, such as the American Physical Society and the Physical Society of Japan
to collaborate on the Editorial Board of Plasma Physics and Controlled Fusion.
The Plasma Physics Division is responsible for the annual EPS Conference on Plasma Physics and for granting several Awards.
---
Useful links