---
This is the home page of the Plasma Physics Division of the European Physical Society.
---
News

Petra Rudolf (U. Groningen) is the next EPS President-elect. More information here.
The 45th EPS conference on Plasma Physics will be held in Prague (Czech Republic) 2-6 July 2018. The deadline for submission to the EPS/PPCF/IUPAP Poster Prize and to the Itoh Project Prize is the 25th of June.
A new Board of the Beam Plasma & Inertial Fusion section has been elected. See the dedidated page for details.
The first PPCF Dendy Europe-Asia Pacific Award is awarded to a team composed of Dr Hajime Urano (National Institutes for Quantum Radiological Science and Technology, Japan), Dr Costanza Maggi (CCFE, UK), Prof. Ohjin Kwon (Daegu University, Republic of Korea) and Dr Samuli Saarelma (CCFE, UK). More information here.
The 2018 PhD Research awards will be given at the Prague EPS Plasma Physics conference to:

Matteo Falessi (Roma Tre University) for his thesis on "Gyrokinetic theory for particle transport in fusion plasmas",
Jack Hare (Imperial College London) for his thesis on "High energy density magnetic reconnection experiments in colliding carbon plasma flows"
Adrien Leblanc (University of Paris-Saclay) for his thesis on "Plasma mirrors and plasma gratings under ultra-intense laser illumination: high-order harmonic generation, and relativistic electron beams"
Wei Zhang (Ghent University) for his thesis on "Plasma edge modeling with ICRF coupling".
The 2018 Innovation Prize is attributed to Prof. Arutiun Ahiasarian (Sheffield Hallam University) for "the use of plasma physics in coating technology and engineering, through seminal contributions to the science and industrial applications of High Power Impulse Magnetron Sputtering for substrate pre-treatment and deposition of coatings and thin films". More information here.
The 2018 Hannes Alfven Prize is attributed to Prof. Tony Bell (Oxford University) for "seminal contributions covering cosmic ray acceleration by shocks, magnetic field amplification by cosmic rays, flux limited electron transport, generation of magnetic field by laser‑produced energetic electrons, collimation of electron beams for inertial fusion, prolific production of electron‑positron pairs". More information here.
---
Mentoring scheme for Women in Physics: for more information, click here.
---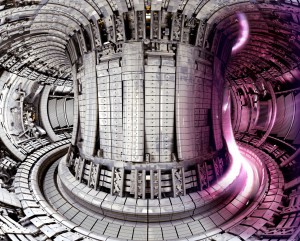 ---
Objectives of the Plasma Physics Division
to unite European scientists interested in the physics of fully and partially ionized gases
to promote research and teaching in plasma physics and its applications, to facilitate research collaboration and to represent European physicists outside Europe
to coordinate activities with the other physical societies, such as the American Physical Society and the Physical Society of Japan
to collaborate on the Editorial Board of Plasma Physics and Controlled Fusion.
The Plasma Physics Division is responsible for the annual EPS Conference on Plasma Physics and for granting several Awards.
---
Useful links